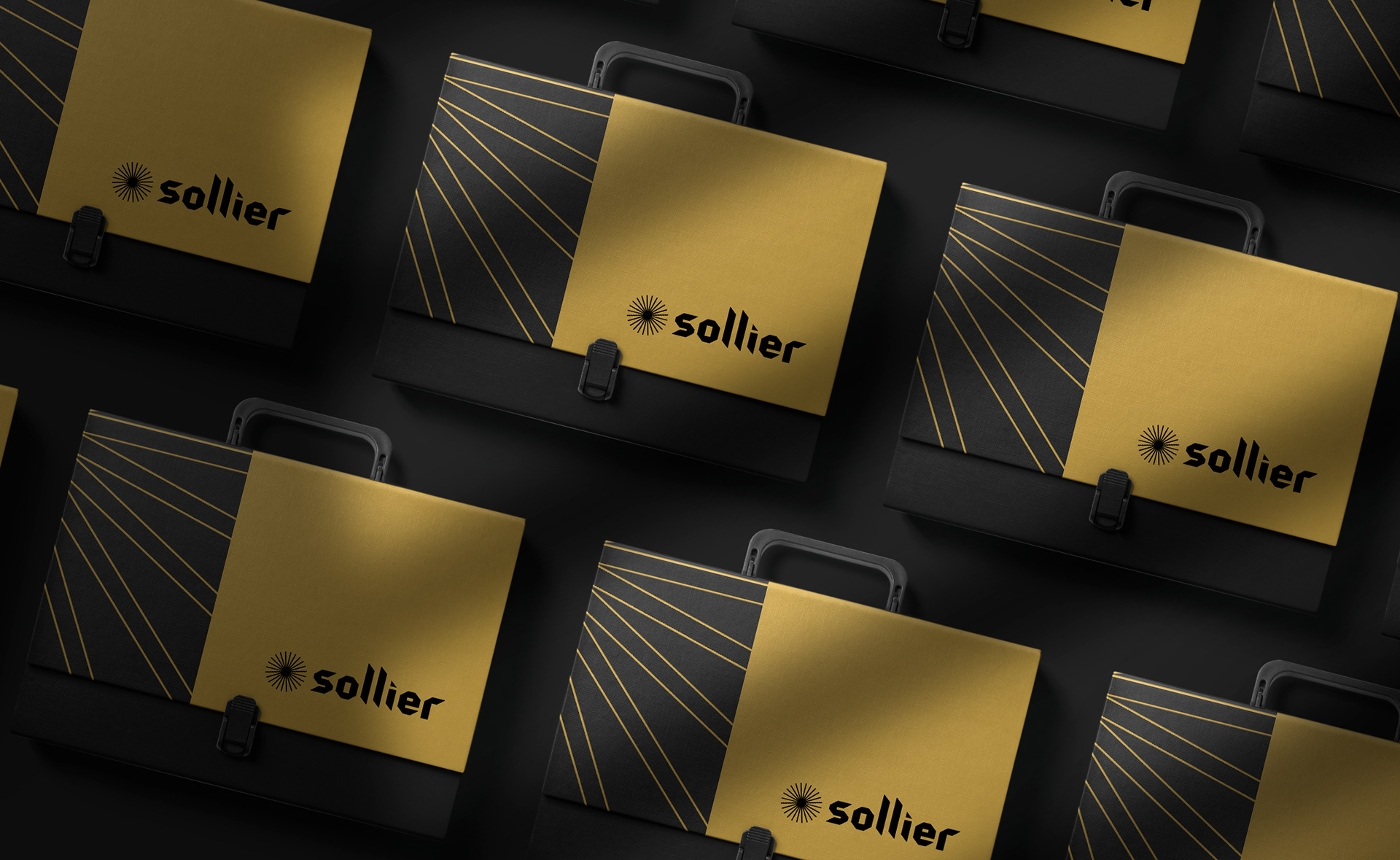 EN


Sollier is a company that offers solutions in photovoltaic energy. For this project, the client had in mind since the beginning to create a strong identity, which sought to be striking and serious without running away from yellow, a color directly linked to the sun.
For the symbol, we seek to represent the sun in an iconic, simple and memorable way using only lines, emphasizing the typography, which is heavier, stronger and more striking. In this way, the symbol becomes an adjunct to this logo, where the typography created can work alone.
The brand's characteristics are: Strong, serious, memorable, impactful, exclusive.
___________________________________________________________________
Sollier é uma empresa que oferece soluções em energia fotovoltaica. Para este projeto, o cliente tinha em mente desde o início criar uma identidade forte, que buscasse ser marcante e séria sem fugir do amarelo, cor diretamente ligada ao sol.
Para o símbolo, buscamos representar de uma maneira icônica, simples e memorável o sol usando somente linhas, dando ênfase na tipografia, que é mais pesada, forte e marcante. Dessa maneira, o símbolo se torna um coadjuvante para este logotipo, onde a tipografia criada pode trabalhar sozinha.
As características da marca são: Forte, séria, memorável, impactante, exclusiva.