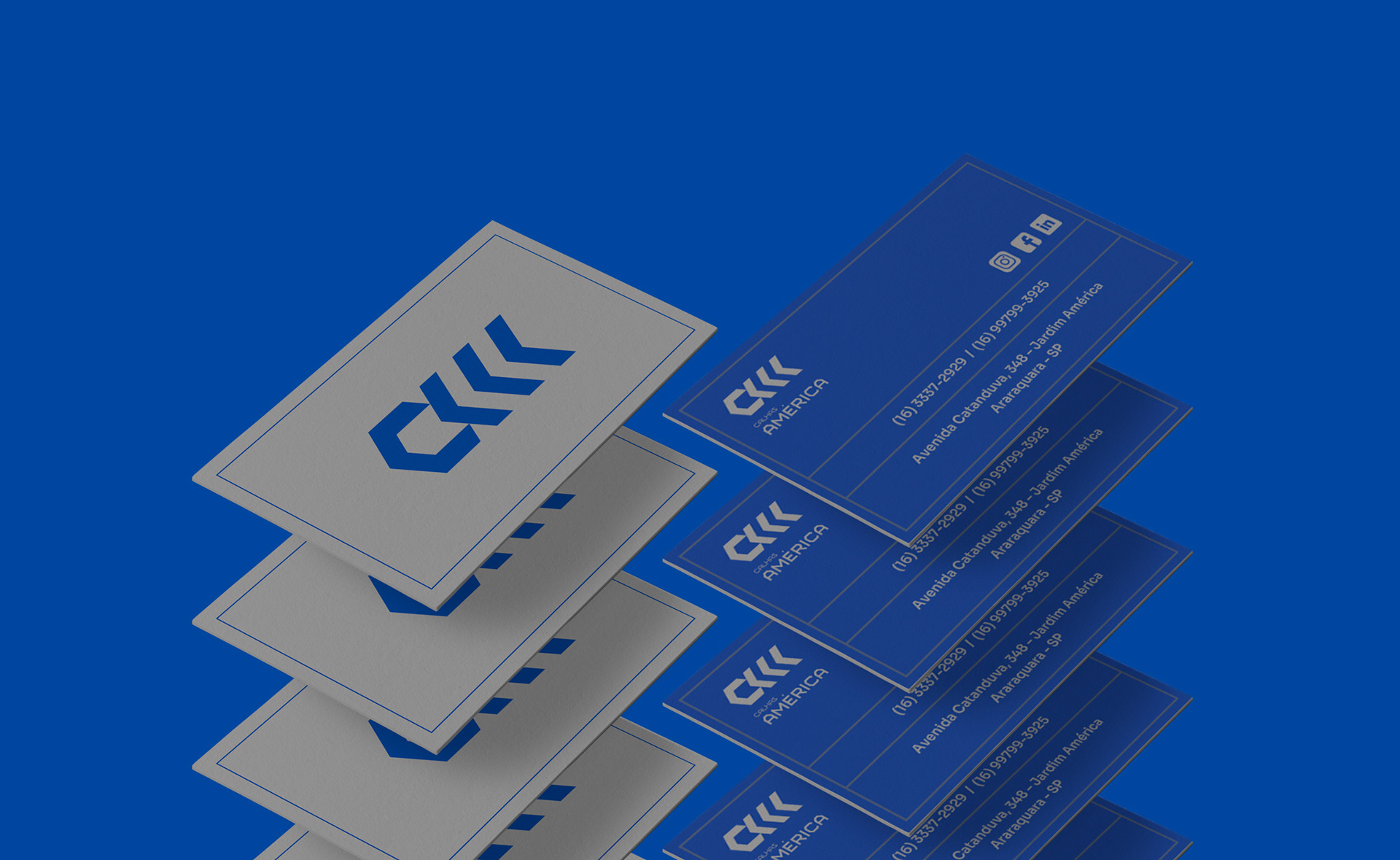 PT

- Fundada em dezembro de 1999, a Calhas América é especializada na fabricação, instalação e manutenção de calhas, rufos e condutores residenciais e comerciais. Fornece serviços de qualidade e venda de materiais em geral para a fabricação de calhas e chapas galvanizadas para demais utilizações em Araraquara - São Paulo e região. O material utilizado é a chapa galvanizada (mistura de alumínio e zinco), devido sua alta durabilidade e resistência ao processo corrosivo das mudanças climáticas.

O desafio do projeto foi fazer um rebranding da identidade visual com o objetivo de padronizar a marca, transmitir confiança, valor e respeito perante aos clientes e aos seus concorrentes. Solicitado no briefing, a tagline "Calhas" deveria ser menor que o nome da empresa com o intuito de dar ênfase e torná-lo memorável, além disso, foram desenvolvidos ícones próprios que a Calhas América irá utilizar na sua comunicação e catálogos.
EN

- Founded in December 1999, Calhas América specializes in the manufacture, installation and maintenance of gutters, flashings and residential and commercial conductors. Provides quality services and sale of materials in general for the manufacture of galvanized gutters and sheets for other uses in Araraquara - São Paulo and region. The material used is galvanized sheet (mixture of aluminum and zinc), due to its high durability and resistance to the corrosive process of climate change.

The challenge of the project was to rebrand the visual identity in order to standardize the brand, transmit trust, value and respect to customers and competitors. Requested at the briefing, the tagline "Calhas" should be smaller than the name of the company in order to emphasize and make it memorable, in addition, specific icons have been developed that Calhas América will use in its communication and catalogs.