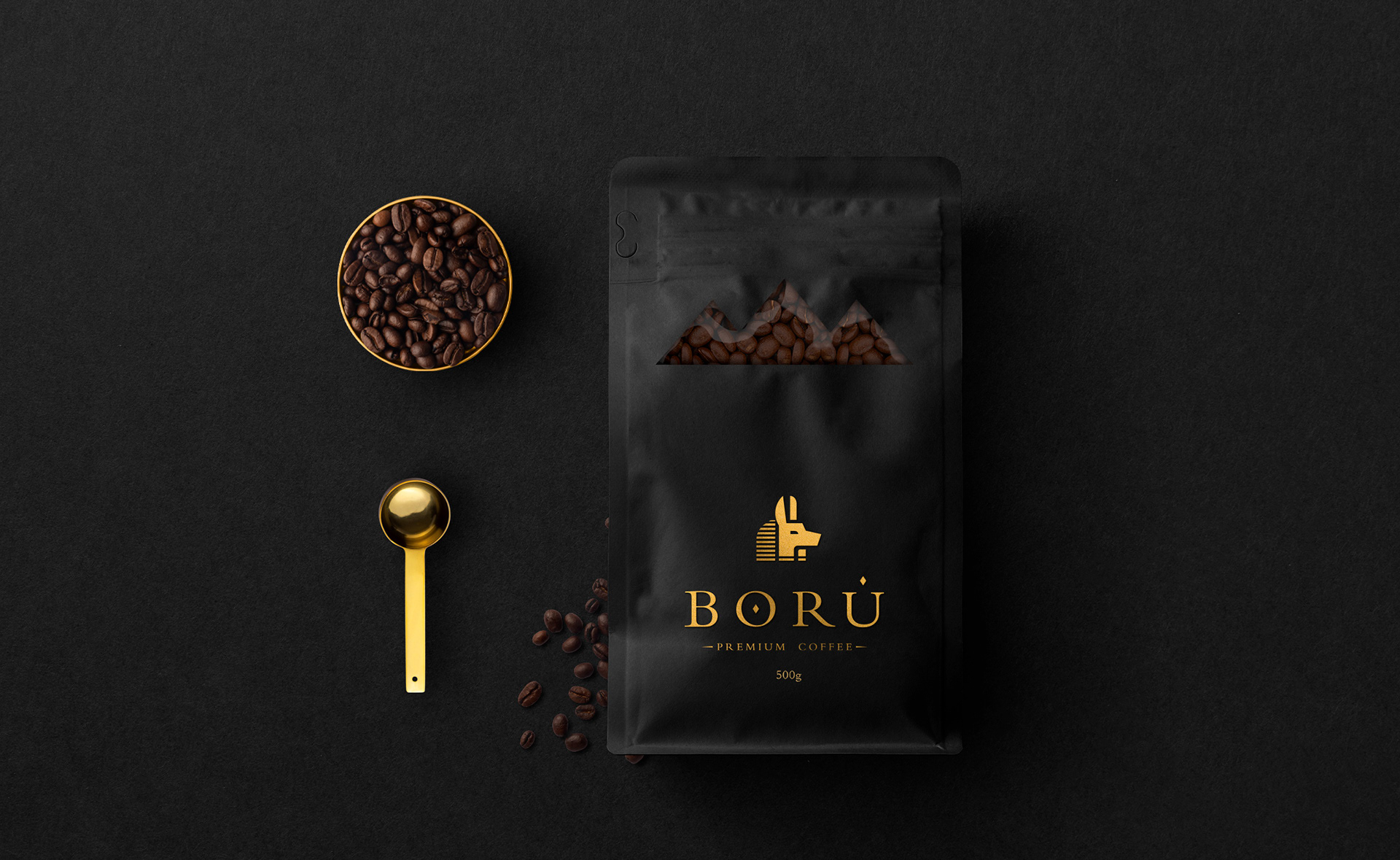 Project: Logo and package
Dubai - United Arab Emirates
 - 2021
Ború is a coffee shop located in Dubai and the brand is inspired by Anubis, an Egyptian god.
This project sought to be luxurious and minimalist because it serves a demanding public. In addition to offering high quality coffee, Ború has its own production of sweets made with top quality ingredients.
In the packaging design, we seek to insert the Egyptian pyramids in a subtle way so as not to pollute visually, this way it is possible to see the quality of the coffee beans, as requested by the customer.